A table set with elegance and professionalism provides an impeccable tablecloth, perfectly clean and ironed, especially when it comes to restaurants and bars.
Often, during a lunch or a dinner, tablecloth is stained with sauce, toppings, fruit and red wine which leaves streaks difficult to remove. The red wine stains, in fact, are among the most difficult to remove from fabrics.
Treat the stain promptly, before it dries, is the correct way to act, but obviously in a restaurant this is not always possible.
What to do?
It is therefore important to use a professional solution relying exclusively on the washing machine and treat the stains with the right washing cycle the right products, quickly and efficiently.
The combination IMESA EVO.Line washing machines and OPTIWASH® soaps, assures high standard of cleanliness. The EVO.Line washing machines are suitable for all kind of fabrics, even for more delicate, and the suggested washing cycles respect white and colored, often frequently washed.
Today we talk about OPTICYCLE programs recommended by IMESA for the treatment of white or colored tablecloths made of cotton or viscose and stained with red wine. These cycles are able to optimize the time and increase the quality of washing.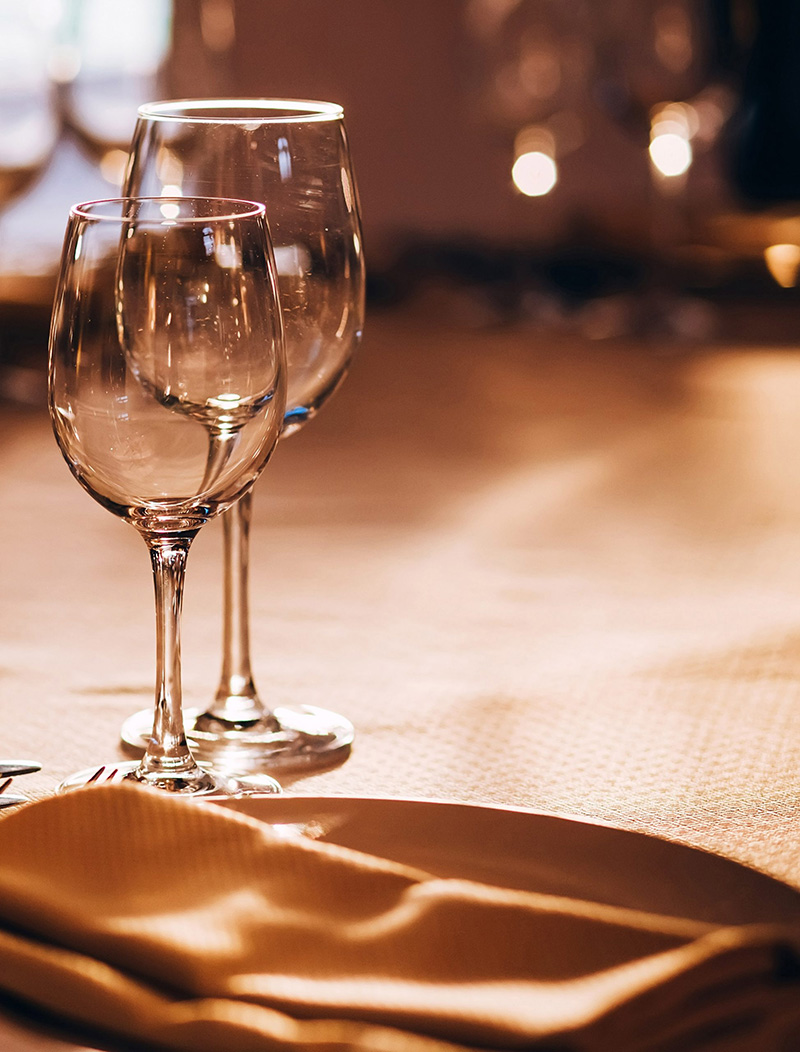 For white tablecloth we recommend "OPTIWASH White 75°C" program: pre-washing at 40°C, washing at the maximum temperature of 75°C, rinse and spin.
For colored tablecloth we recommend "OPTIWASH Hygiene 60°C" program which uses a greater amount of OXYE TEN additive than the White 75°C cycle and it works at a lower temperature of 60°C.
Both programs work with the following detergents:
A very good result provides at the end of the washing a perfect ironing.
To iron cotton fabrics, quite high temperatures are needed and to obtain a high productivity you need an automatic machine that replaces the classic iron.
IMESA offers two solutions: FI series flatwork ironer or MCA series drying ironer.
The ironing with FI flatwork ironer provides drying in the tumble dryer as an intermediate stage, from which fabrics come with the right degree of humidity set for a quality ironing, uniform and fast thanks to the controlled and uniform chest pressure.
MCA IMESA drying ironer dry and iron the wet linen in a single operation, eliminating the drying phase through tumble dryer and ensure continuous production and ironing of high quality.
The compact dimensions and the possibility of being installed close to a wall make the MCA models the ideal tool for restaurants and small/ medium hotels.
CONTACT US FOR MORE INFORMATION.