When you look out onto the sea from the coast, you just know that it is wide.
If you sail it, navigating towards the waves and the horizon, it is even bigger.

A bit of IMESA is now sailing on cruise ships, yachts or merchant ships on the seas of the world.
Today we board the WORLD VOYAGER, passenger cruise ship built in 2020 that flies the Portuguese flag together with sister ship WORLD EXPLORER
The ship 126 m long and 25 m wide (maximum width) has a well-equipped and efficient laundry room composed of IMESA machines:
Sheets, tablecloths, napkins, towels, crew uniforms and the passengers' garments, awnings, a functional laundry is also a necessity on board yachts and ships.
Reduced space, multiple types of garments to be treated, high productivity in a short time to meet the demands of customers and activities, are just some of the needs of a ship.
Great attention must also be paid to the need to have reliable and long-lasting machines, with reduced energy and water consumption.
IMESA has a long experience in the supply of laundry facilities designed and built to meet the needs of the naval sector, built in AISI 304 stainless steel and resistant to salt and to the particular environmental conditions of a ship.
Cruise ships, in particular, pay great attention to the benefits offered to their guests.
The laundry service is a strategic service because it contributes to maintain a high standard of the ship but, at the same time, can be a source of revenue.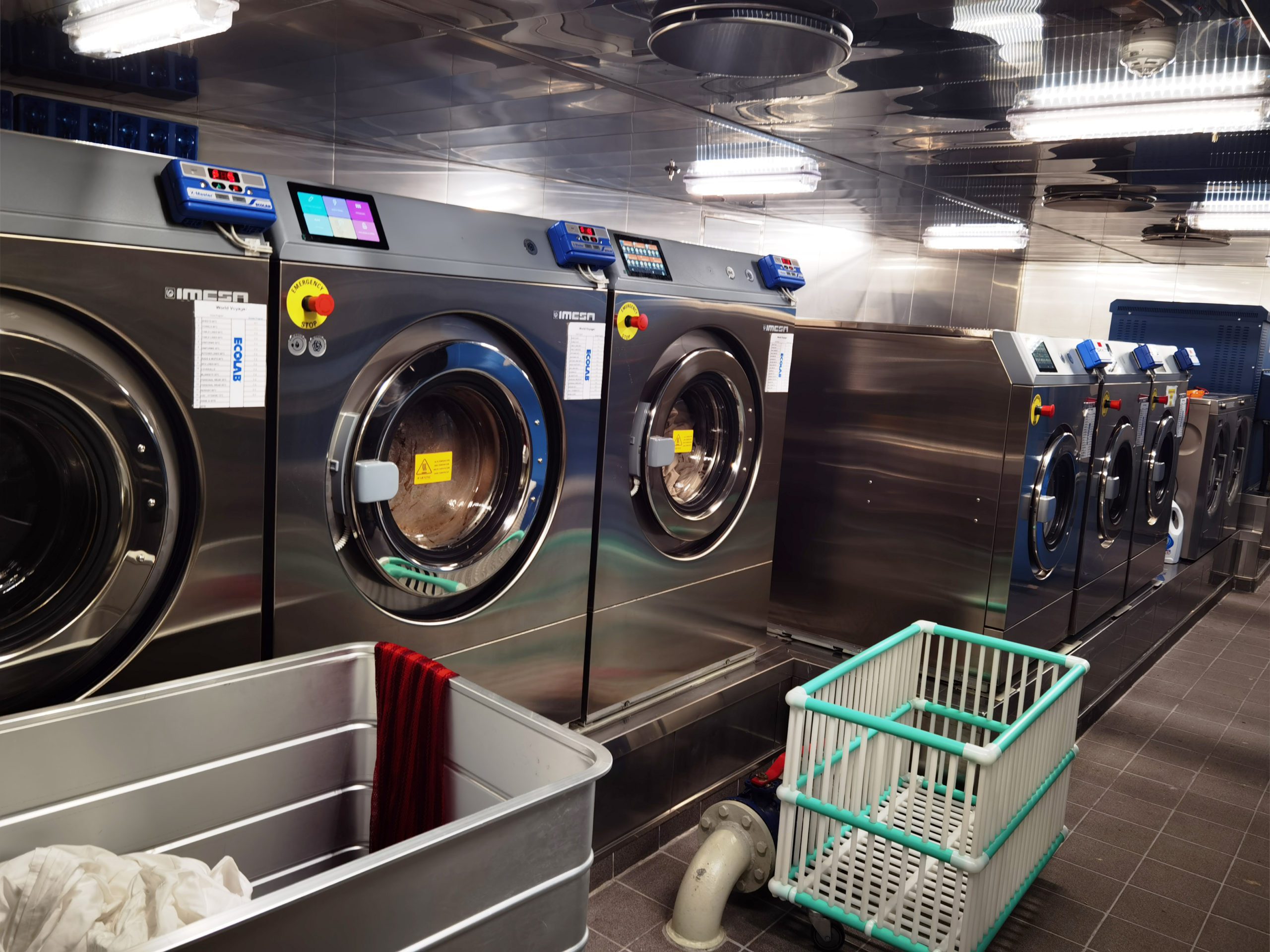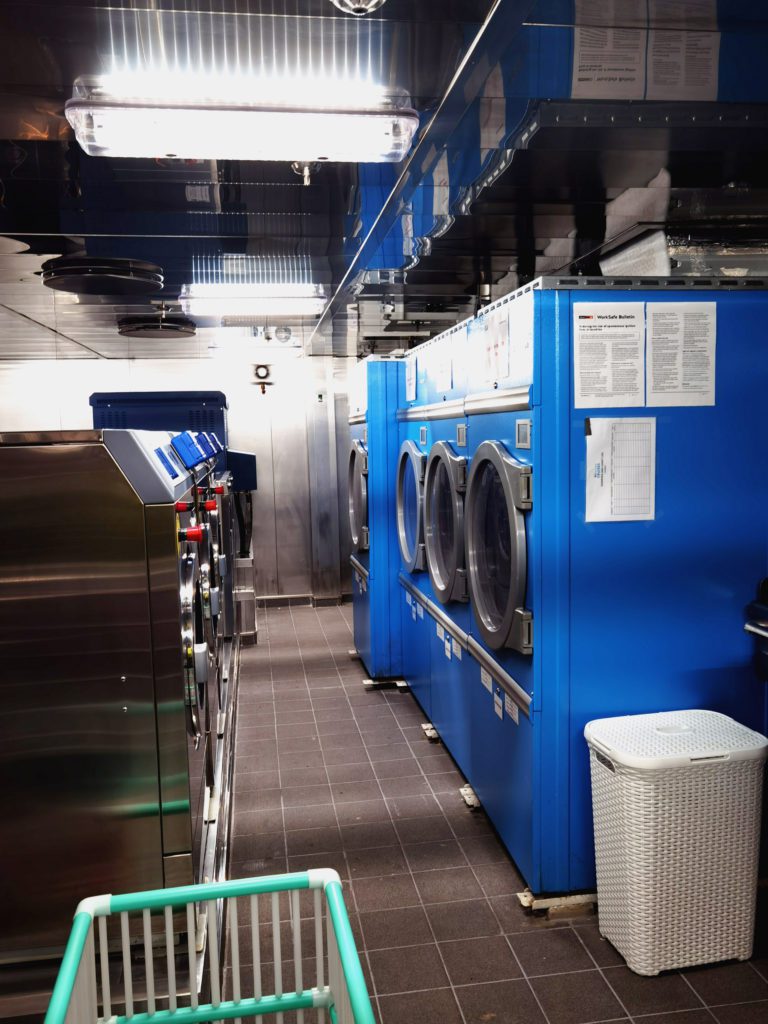 We all love to wear fresh and clean clothes and the convenience of having a laundry service in the day. If then at the service 24h on a cruise you also have the opportunity to return home with washed shirts and trousers, dried and ready to put away, has no price!
Many cruise companies offer laundry packages at any time, even on the last day of the cruise through a practical and fast collection system and cabin surrender.
The maintenance of the laundries on board the World Voyager and the World Express is carried out by our partner @Norbertorodrigues.
Are you interested in a tailor-made project for your boat, without obligation?
Contact our staff at the following address marketing@imesa.it it and we will be at your disposal to respond to any of your requests.