Have you ever found yourself on holiday in a campsite or in a tourist village, or visiting a fair or a festival, or shopping in mall and being in front of a container used as a laundry?
Laundry in container is an excellent solution in all those situations of mobility, temporary and emergency, being easily transportable and installable.
In the vast world of laundry, we turn the spotlight on a very particular and interesting niche market.
How is a laundry in a container structured?

The container is converted into the laundry room and equipped with all the machines needed to achieve the desired production (kg/h).
The containers are equipped with resistant, shatterproof materials, controlled by programmable automatic opening and closing and complete, on request, with air conditioning system.
The washing machines and dryers are connected and set up on the box during assembly; once delivered, only the connection to the electrical and exhaust systems is required.
The laundry can be completed with accessories and devices at the customer's request, such as automatic detergent dispensers, beverage vending machines, seats, countertops, etc.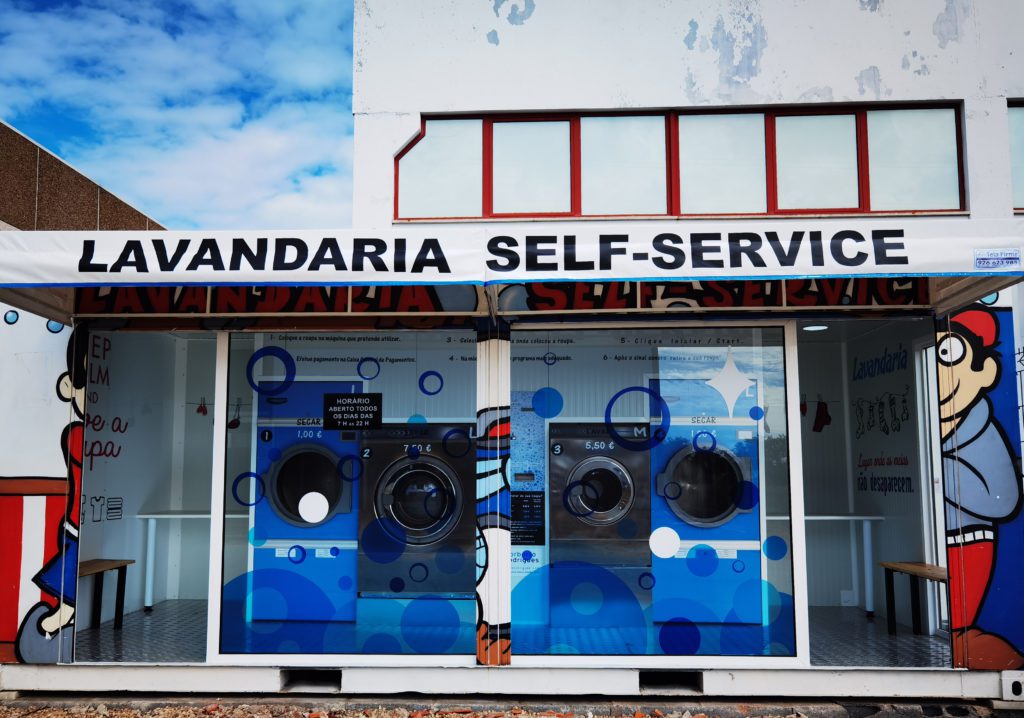 Why choose a laundry in a container? 

Laundry containers are portable and easy to install.
These features make it a convenient alternative to the fixed structure in masonry when the environmental conditions are not favorable and especially when you want to avoid the high construction costs.
The mobile structure can also be moved as needed or brought into the garage during periods of non-use, for example at the end of the tourist season of a summer camp.
The published photos refer to a 20′ box equipped and sold by our partner Norberto Rodrigues – Portugal – complete with 2 high spin washing machines IMESA LM series and 2 tumble dryers IMESA ES series.