The winter holidays are coming, a joyful time of celebration, of rest from study and work, but above all the period preferred by lovers of snow, ski slopes and white colored mountain.
This year Hotels, B&B, Garni, Apartments are sold out. The desire for mountains and snow is high.
Skiers in colorful suits whizzing on the slopes, sauna and steam bath enthusiasts who enjoy the professionalism of mountain hotels, warm and welcoming hotel rooms that invite you to rest under warm and soft duvets, restaurants and stube that delight the palate with typical and tasty dishes: these are the images and desires of a winter holiday.
Behind all this there is the professionalism, seriousness and reliability of accommodation facilities that, today more than ever, devote the utmost attention to the cleanliness and sanitation of each item of linen, bathroom and spa clothes and tablecloth.
How?
Through the intelligent management of the laundry service.
A home-laundry service allows to manage every type of garment with the certainty of cleanliness, sanitation, but above all a soft and fragrant laundry that satisfies guests and makes you remember.
IMESA washing machines allow the management of specific programs for each type of fabric.

If we speak of winter, we speak in particular of duvets and upholstered garments.
How to treat them?

 
With the right washing program, the right drying treatment and the right cleaning product.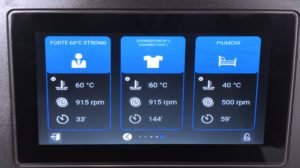 The standard cycle recommended for duvets is a gentle cycle that works at 40°C in combination
with
the detergent DELI-TEN line OPTIWASH .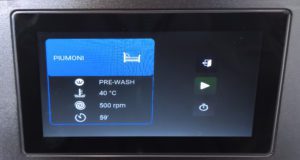 The drying cycle provides an air heating temperature of 55 º C for a working time of 50 minutes. This allows the perfect drying of the padding and the maintenance of the fabric of the containment bag.
The choice of cycles is obviously influenced by the type of fabrics that need to be treated.
Cotton is known to withstand high temperatures, especially when drying, while it is important to preserve synthetic fabrics without stressing them at too high temperatures.
The possibility to fix the parameters of each single phase that composes a washing and drying cycle, as is the case with IM11 and IM10 on IMESA machines, allows a perfect management of the fabrics to be treated and the certainty of excellent results, in safety.