FI – UNIFORM IRONING PRESSURE
The FI flatwork ironer series is equipped with a special torsion bar designed and made in IMESA with the laser tube machine.
The torsion bar has the task of standardizing the ironing pressure over the entire length of the basin and, consequently, to raise the quality of ironing. 
The torsion bar is just one of the components intended for the entire IMESA range that are manufactured internally with the laser tube, machinery that allows us to operate with extreme precision and create particular geometries.
As for the FI flatwork ironers line, in addition to the torsion bar, we realize the hand-saving bar and the tube of the ironing roller.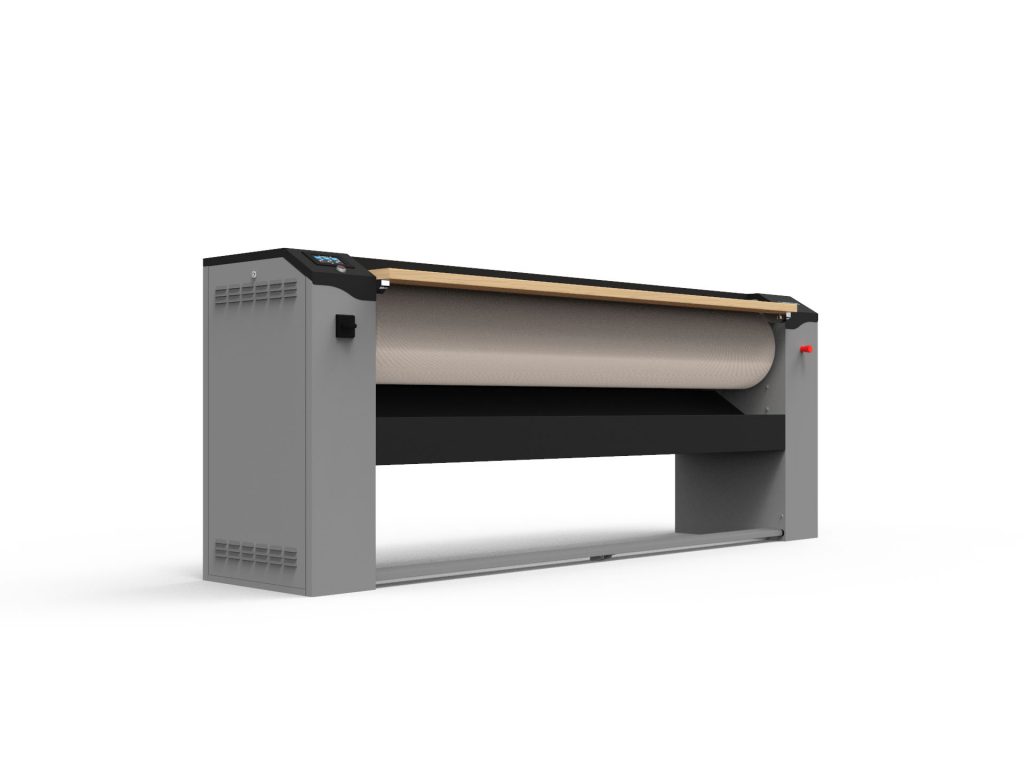 Test your ironing quality: choose FI EVO.Line by IMESA:
two ironing lines, EASY and SMART, designed to solve the ironing problems of all laundry operators.
The new FI mangle has definitely raised the quality of the ironing, the reliability of the machine and ease of use.
We invite you to our headquarters in Cessalto for a test of ironing!