HOST Milan 2023 ended last week. We would thank customers and visitors for their warm participation and the growing interest in our laundry solutions.
Main ATTRACTIONS most admired on our stand
The High Spin washing machines LM series has been the focus of HOST visitors.
The wide range of capacities solves the productivity problems in the laundry of small, medium and large facilities. The "highlight" of the LM line is the high standard of performance that is achieved thanks to the versatility of washing machines. The ability to set and customize every single parameter of the washing cycle allows you to create programs tailored to the type of fabric and type of dirt, for an excellent result.
Discover more about LM: https://imesa.it/en/washing-machines/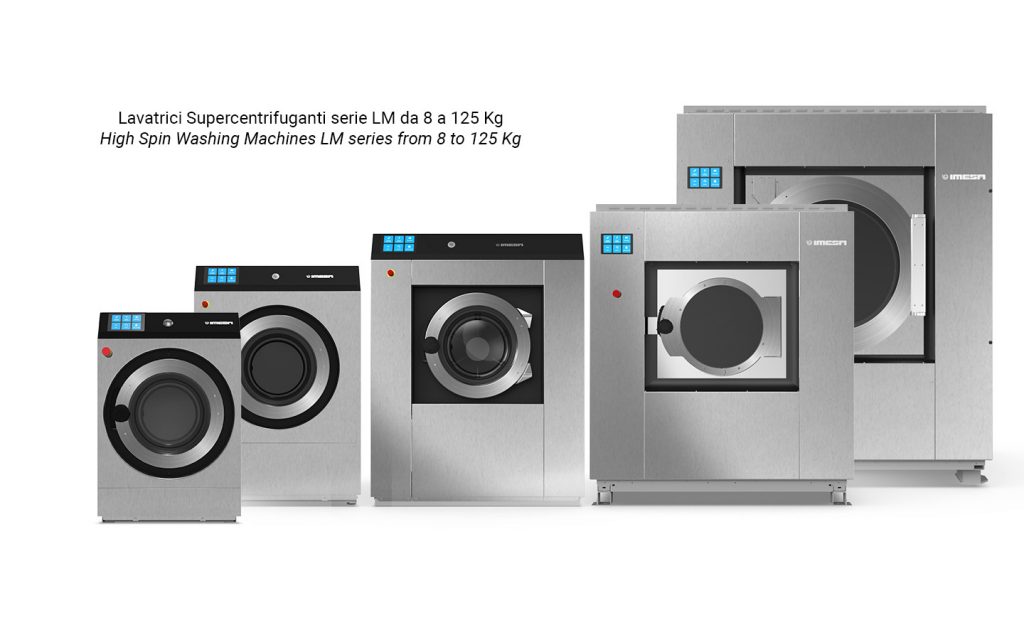 New FLATWORK IRONER FI series
The FI Smart Line flatwork ironers, has achieved a great consensus among HOST 2023 visitors. The most appreciated features are:
The high-standard ironing quality of the new flatwork ironer
The possibility of ironing double fabrics (duvet)
The "thick" function that allows the control of the fabric introduction
The new roller widths that perfectly meet the needs of table and bed linen ironing.
Discover more about FI: https://imesa.it/en/flatwork-ironers-easy-and-smart-fi/