"The new IM11 features the permanent cloud management of the machine so as to further refine the continuous and biunivocal connection between customer and IMESA regarding any problem: ordinary management, maintenance, spare parts, pumps. This is how the mature and prolonged partnership, which is the basis of the most advanced trade relations, is realized today".
Carlo Miotto
Amministratore Delegato
The new touch screen IM11
is REVOLUTIONARY.
An innovative technological solution with an unlimited range of economic and operating benefits, designed to meet the needs of multiple users.

IM11 allows to manage the machine remotely and, through the potential of telemetry, to control the instant consumption of energy, water, detergent and time.

This information is decisive and, if checked scientifically, allows the user (laundry) to quantify the real cost of one kilogram of linen.

The total management of the machines, and consequently of the activity, allows to optimize the production and the relative costs, becoming consequently more competitive on the market.

IM11 dialogues in WI-FI and allows you to send complex information without space limit, thanks to cloud management.

Through IM11 we can offer all our customers an unlimited set of economic and operating benefits, larger screen, wi-fi technology, cloud platform.

Discover the products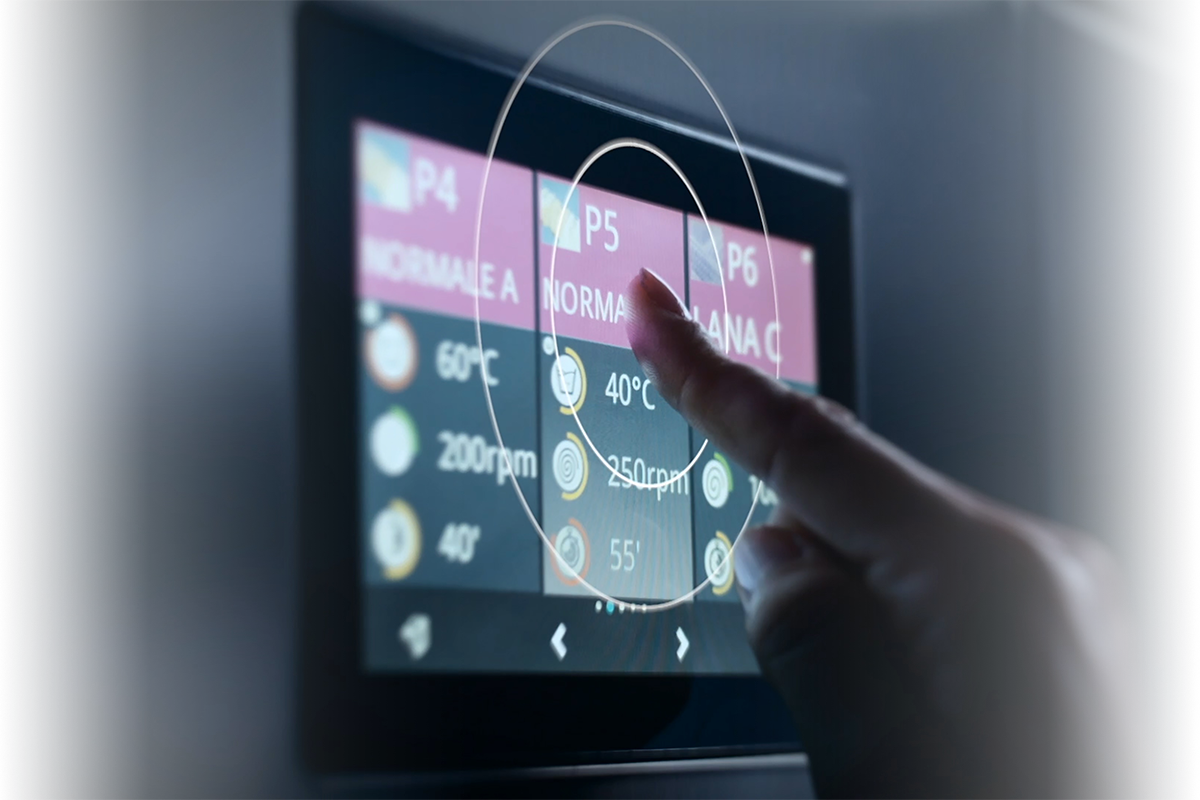 WHAT ARE THE ADVANTAGES OF IM11 AND SMART DATA MANAGEMENT BY RETAILERS AND DISTRIBUTORS?
Management and planning of on-site maintenance and repair;
Management of detergents distribution and acquisition;
Modification of remote cleaning programs;
Monitoring of machine efficiency, operation and consumption;
Audio-guide insertion for self-service machines (optional).
WHAT ARE THE BENEFITS FOR THE END USER?
Less time for on-site intervention;
Possibility of preventive maintenance;
Updates and modifications of real-time washing programs;
Reduction of energy/water consumption thanks to customizable programs.
IM 11 is the TECHNOLOGICAL SOLUTION that simplifies your business, from cleaning management to monitoring the operation of the machine up to the planning of interventions on the same, ensuring timely and effective resolution of any complex situation.