Today we talk about washing, drying and ironing of new shirts in a shirting at the end of the production cycle.
It is often the case that new shirts have sewing machine grease stains and that they have absorbed dust during the various steps of making; for this reason it is necessary to treat them carefully before they are put on sale.
By using an IMESA EVO.Line LM 11 Kg capacity high spin washing machine, we wash about 20 shirts per cycle.
The white shirts made of cotton or polyester blend cotton, without residues of greasy dirt concentrated on the collar and cuffs, are treated directly in the washing machine with OPTIWASH NORMAL 40°C cycle so composed:
pre-washing at 30°C,
washing at 40°C,
3 rinse
4 spin step at medium speed to avoid excessive stress on the fibres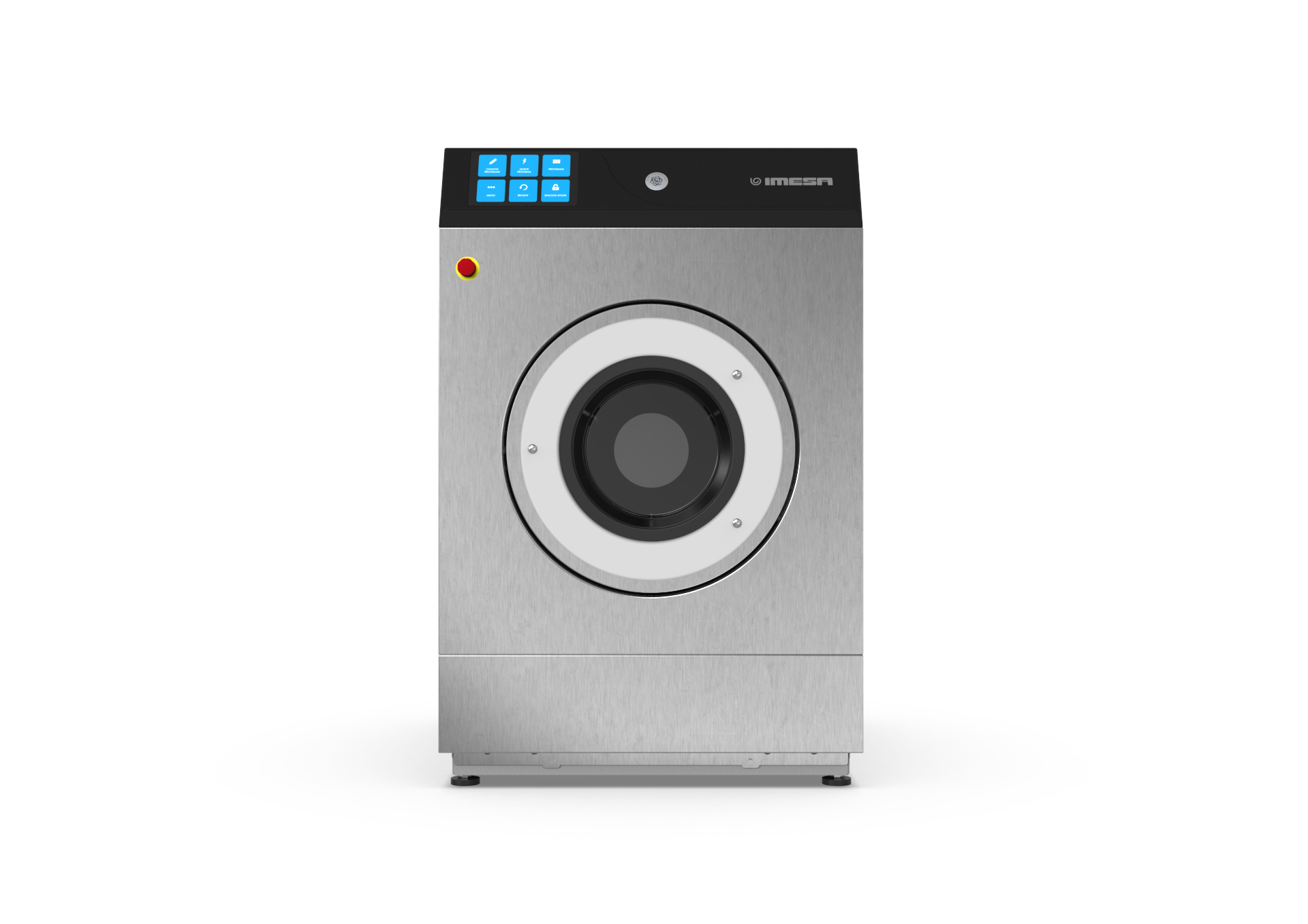 The OPTIWASH products used are TEN deo detergent, FLUFFY TEN softener and OXYE TEN additive which works on stains leaving the garment unaltered.
How to complete the washing-drying-ironing process aiming at an excellent result and a high hourly productivity?
The drying phase in the ES tumble dryer is managed with a cycle of 12 minutes at low temperature to keep in the fabrics the right percentage of moisture necessary for ironing on shirts finisher.
Before finishing with the appropriate shirt finisher, it is recommended to finish the collar and cuffs with the cuffs and collar press or, if not available, with a traditional steam iron.
Want more information? Contact us!